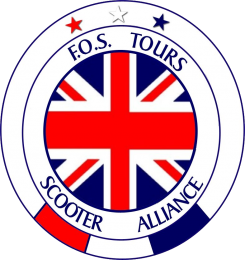 MESSY IN MOORTOWN #4 - dates are  August 10th - 12th 2018.
The event will be ticket only and will be limited to 400 tickets.  It will be a sell-out, IT ALWAYS IS.....so get yours as soon as they go on sale! Ticket prices held at £15 - and we have less than 100 left now, so be quick.....
ONE TICKET. ONE PRICE. NO DAY TICKETS. It's the only way we can keep these ludicrously low ticket prices.....
Buy via PayPal by sending money to  OUR NEW PAYPAL ADDRESS which is  robgrabber62@gmail.com   and sending your postal address.
We have another outstanding band line-up in the offing for 2018, and the same good value, so make a note in yer diaries now!
Also, check out FOS Tours Panel off wars 2017 video on the panel off league page.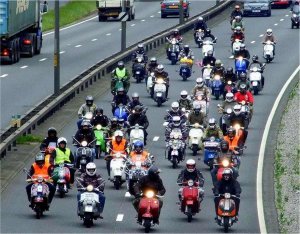 Welcome to FOS Tours...
FOS is not a club and there isn't anything you can actually join.  We are a collection of scooterists from Lincolnshire, Humberside and further afield who like to get together and have fun. We ride at the pace of the slowest, are never in a race or fighting any kind of point scoring battles and we only ever go near pasting tables when we are actually decorating!  With The FOS it's all about the scooters, the music, great company and above all enjoying yourself.
We organise one international trip each year, our own scooter rally and other events as and when we can. We meet up weekly on Wednesday evenings for local ride-outs and plan trips to various scooter events during the year.
Messy in Moortown 4 2018 Rally. Click here for more....