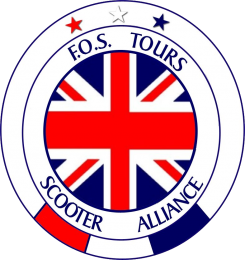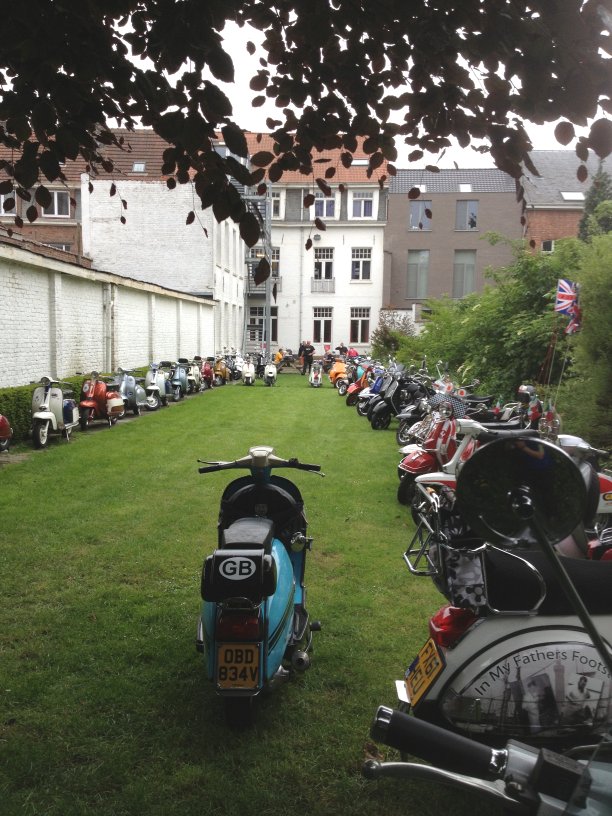 FOS Tours. Good call....
FOS Tours are a group of like-minded scooterists who just want to ride their scooters and have fun. Not a club, so nothing you can join, but you are welcome to come along and join in. No leaders, no politics, no subs, (and I was going to say no bullshit, but you know that probably isn't true!) 
We don't care who you are, what you ride,  or where you come from. Many of our group zare members of other clubs too. Fostorians are made up of  scooterists from Grimsby, Cleethorpes, Hull, Scunthorpe, Louth, Horncastle, Leicester and even London. We only care that you join in and that you have fun. If you try and its not for you, then no problem...
We'll happily ride along at the speed of the slowest of our clan, and should you get into trouble, Fostorians are always there to help.
We organise one foreign trip each year, and have recently successfully staged a number of one off music events, a Valentines Day Do and even run our own local scooter rally, Messy In Moortown. 
You don't have to be a road warrior to join in, though we have a few of those in our midst.  Fostorian's and their scooters have won numerous awards at National and even international rallies, but are just as happy going on local rides, or even just down the pub! There's something for everyone.  
FOS is all about having fun and enjoying yourself and your scootering. The FOS just 'is' and only continues as long as enough of us want it to.
What does F.O.S. stand for? Well, you'll have to meet us and join in to find out!