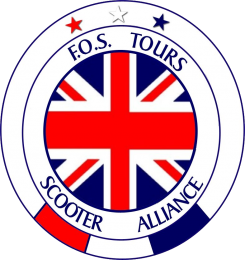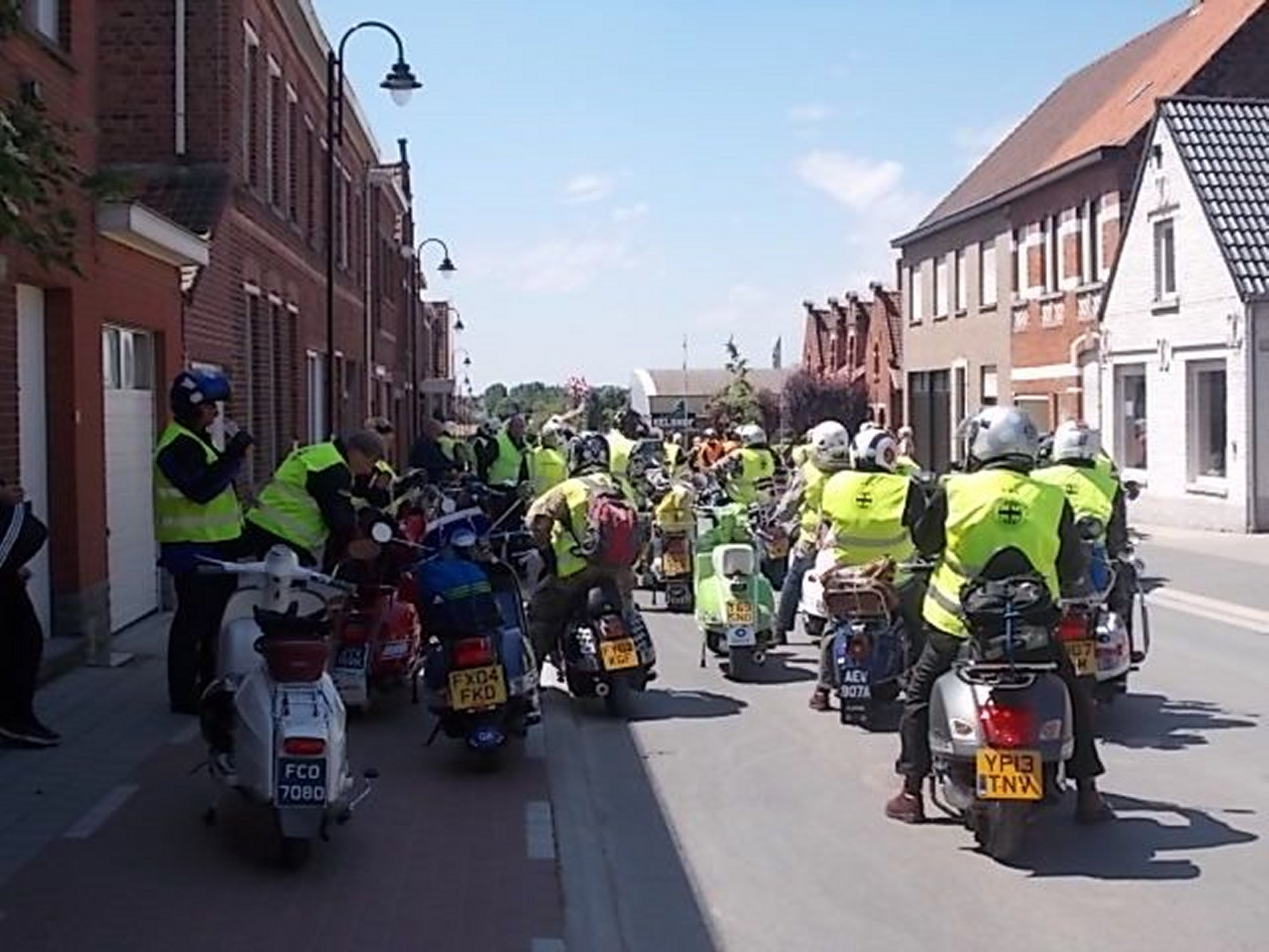 All Abroad....
Since 2008, FOS have arranged trips to foreign climes... We have been doing this for nine years now and visited Holland, Belgium, France, Germany and we are still looking for new destinations. In the last two years we have taken close to 60, yes that' right, 60 scooterists abroad. No small undertaking, but we plan the routes, book the accommodation, organise the ride-outs, provide goody bags and make sure everyone gets there and back safely. Who else do you know that can pull a 'stunt' like that? There is no one we know of......
In June 2015, 57 of us went to Hilvarenbek in Holland, near Tilburg to meet up with The Goodbeer Scooter Club, The Dutch Lions and the Vespa Club Brabant for an epic weekend. The story is on this site and there is a DVD if you want to buy a copy.
For 2016 55 of us went back to one of our favourite haunts, Ypres in Belgium; because two-thirds of Fostorians have asked us to take them back! It is one of our favourite destinations and if you haven't been, you should go.  In 2017 we took 57 scootrerists to Lier, near Antwerp in Belgium - a brilliant place.  And in June 2018, we took over 65 scooterists back to Hilvarenbeek.
For 2018 we took 61 scooterists back to visit our good friends the Goodbeer Scooter Club, The Dutch Lions, Vespa club Brabant and the Vesperados in Hilvarenbeek.
It's not that we aren't fans of other foreign rallies - we have attended quite a few, but we like to organise our own trips, right down to the fuel stops. The Fostorians we take with us love it, and we film the whole thing and make DVD's, so everyone has a memory to keep.  
55 plus scooterists take up quite a wide and long footprint on the road; two miles in length almost at times.  Some of our Belgian fans in 2013 likened it to the Tour de France, but with engines! Best fun we ever have. Why not join in and see for yourself?
We all just love it.