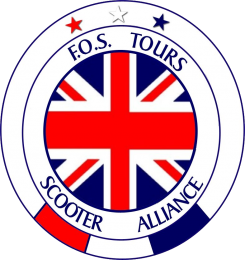 Messy #6 @ Lucarly's, Cleethorpes
Originally planned for August 6th - 8th 2021at  Lucarly's, Wilton Road, Cleethorpes, the decision has been taken to postpone the raly until August 2022.  At the time this decision was taken, we could not get guarantees from our insurers they would cover the event, nor from the local council that permission would be given for it to go ahead.
All tickets will remain valid when MESSY 6 goes ahead in 2022  but if you would like a refund that will be possible on production of said ticket(s).  Please email the Paypal email address you used to purchase your tickets to receive full details on how to obtain a refund. This will involve you returning all tickets you require a refund for first.
Please be aware if you return your ticket(s) we cannot guarantee any replacements if you decided you want some for the 2022 event, as all refunded tickets will be offered for sale again and are likely to get snapped up very quickly.  Remember, we sold out this year in less than 6 weeks!