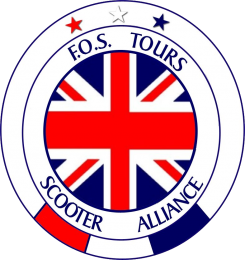 Messy #6 @ Lucarly's, Cleethorpes
Planned for July 31st - August 2nd Lucarly's, Wilton Road, Cleethorpes. 
It promises to be bigger and better even than 2019.  Already the gang has secured 8 live bands for you including  Who's Next and Not Quite Geoff, along with a number of other outstanding acts. 
There is secure scooter parking and there will be security  staff on site all weekend.   There will be a custom show, indoor bars, indoor entertainment and food including full english brealfast will be availabe as well as snacks and late night catering . While we would love to see on your scooters, we can accommodate campervans too, though no electric hook-ups or hairdryer points. (Or caravans!)   On the plus side, toilets and showers will be open 24 hrs, and the local supermarket for food, booze and fuel is only about half a mile from the site so no running out of supplies as you can literally walk there.
We have some scootering games planned for you too during the day Saturday.  And your resident DJ's will keep you entertained in between bands with the usual scootering sounds.  Messy 5 is the same as it's always been, a good old down to earth field scooter rally, run by scooterists, for scooterists. 
Tickets for 2020 will go on sale January 1st 2020, with 'early bird' tickets at £15 each until February 28th,£20 thereafter.  
For more info and to find out when and how to buy tickets, please vist: www.messyscooterrally.co.uk